For members
EXPLAINED: What documents can non-EU visitors use as a Covid pass in Italy?
With proof of Covid-19 vaccination, recovery or a negative test now required to enter venues all over Italy, the government has clarified what documents certain visitors can show instead of an Italian certificate.
Published: 6 August 2021 16:00 CEST
Updated: 19 August 2021 17:19 CEST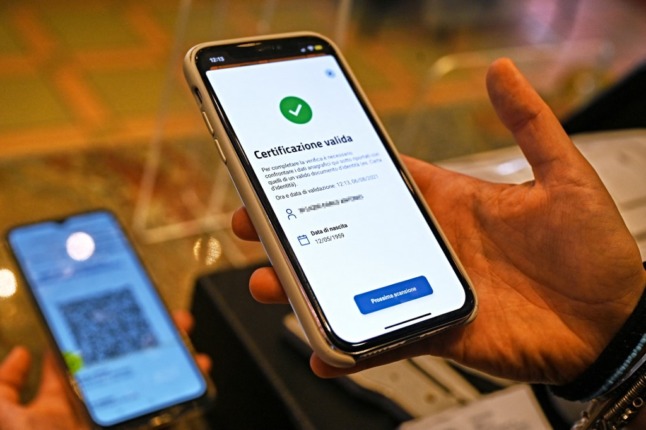 A bar owner uses the VerifyC19 mobile phone application to scan a Green Pass. Here's where the super green pass is still needed in Italy. (Photo by Andreas SOLARO / AFP)
Italian government begins talks on Covid 'super green pass'
Italy is set to tighten the rules on its health certificate scheme from December as Covid-19 contagion and hospitalisation rates continue to rise.
Published: 22 November 2021 16:14 CET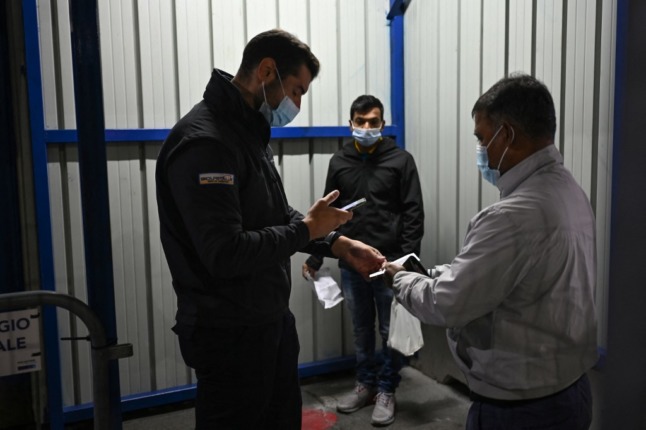 Employees in Italy must show Covid health passes to access workplaces - but are the rules about to get stricter? Photo: Marco Bertorello/AFP