For members
ANALYSIS: What the threat of a snap election means for Swedish politics
The Sweden Democrat party has called a no-confidence vote in Prime Minister Stefan Löfven's government, adding a twist to a political conflict sparked by the Left Party.
Published: 17 June 2021 14:21 CEST
Updated: 19 June 2021 09:54 CEST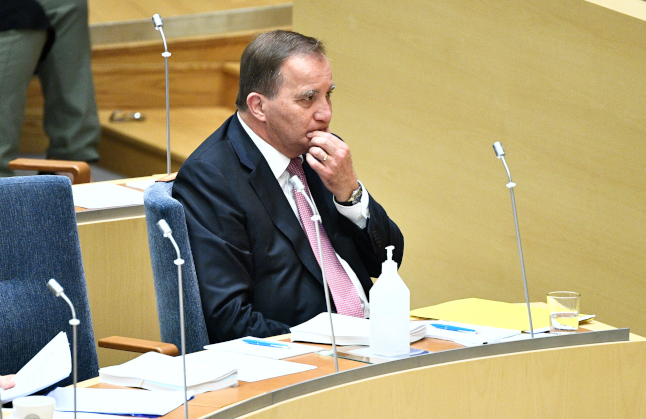 Swedish Prime Minister Stefan Löfven. Photo: Claudio Bresciani/TT
Swedish MEP comes forward as accuser in Christian Democrat 'me-too' case
Sara Skyttedal, a leading Christian Democrat MEP, has come forward as the woman who reported party secretary Johan Ingerö to the police, leading to his sudden dismissal on Tuesday.
Published: 15 March 2023 09:34 CET