For members
ANALYSIS: What the threat of a snap election means for Swedish politics
The Sweden Democrat party has called a no-confidence vote in Prime Minister Stefan Löfven's government, adding a twist to a political conflict sparked by the Left Party.
Published: 17 June 2021 14:21 CEST
Updated: 19 June 2021 09:54 CEST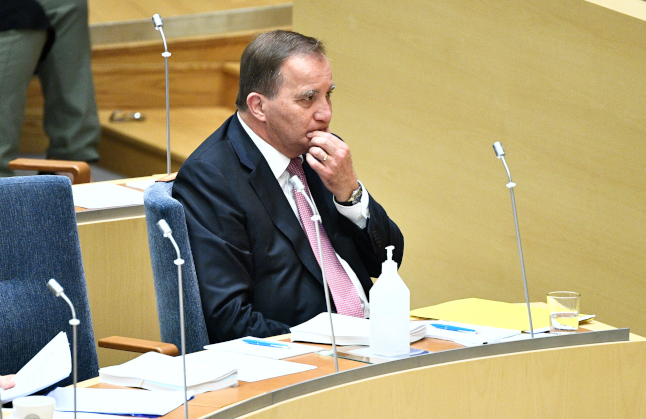 Swedish Prime Minister Stefan Löfven. Photo: Claudio Bresciani/TT
Sweden plans international campaign to promote migration 'paradigm shift'
In a joint press conference, Moderate Migration Minister Maria Malmer Stenergard and Sweden Democrat parliamentary group leader Henrik Vinge announced the campaign, which they hope will discourage refugees from coming to Sweden.
Published: 24 January 2023 11:47 CET