For members
Housing: How did it get so expensive to live in Munich?
As one of the most lush and liveable cities in Germany, it's no wonder the Bavarian capital is so desirable. But this alone does not account for skyrocketing prices.
Published: 8 June 2021 16:53 CEST
Updated: 12 June 2021 10:48 CEST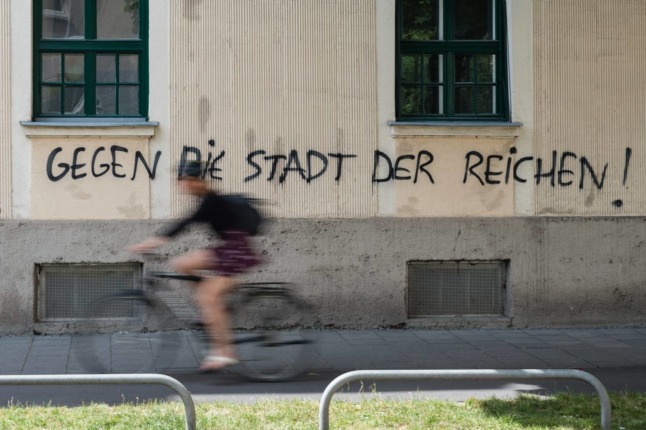 A cyclist passes graffiti in Munich reading: "Against the city of the rich." Photo: picture alliance / Andreas Gebert/dpa | Andreas Gebert
For members
OPINION: Sweden's 'historic investment' has failed to solve the housing crisis
Five years after Sweden's government promised to solve the country's housing crisis with a "historic investment", things are as bad as ever, David Crouch argues. Radical action is needed.
Published: 25 March 2022 13:34 CET