For members
EXPLAINED: How can people in Germany get a Covid vaccine appointment?
As Germany lifts the priority list and offers everyone a Covid vaccine appointment from Monday June 7th, we looked at how people have been trying to get a coveted spot for the jab.
Published: 2 June 2021 12:46 CEST
Updated: 6 June 2021 11:01 CEST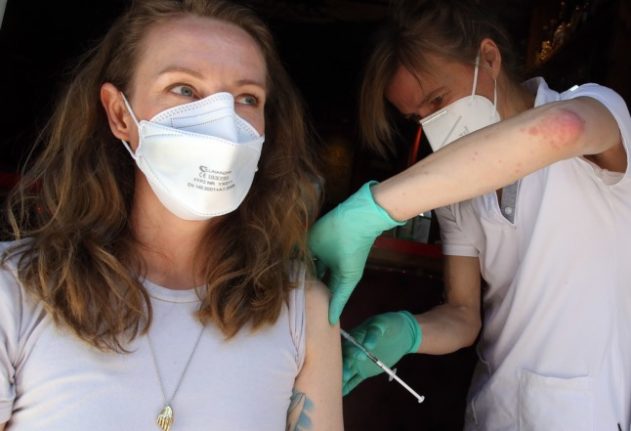 A woman being vaccinated in Berlin recently. Photo: picture alliance/dpa | Wolfgang Kumm
For members
EXPLAINED: The new rules around getting a sick note over the phone in Germany
Due to high Covid infection numbers throughout the summer, it's now possible to get a sick note from a doctor over the phone again for some illnesses. Here's what you need to know.
Published: 8 August 2022 11:39 CEST