For members
Reader question: Can I use a foreign vaccination certificate as proof in Austria?
Say you had your coronavirus shots in another country. How can you show this - and will it be accepted in Austria?
Published: 24 May 2021 09:48 CEST
Updated: 31 August 2021 10:34 CEST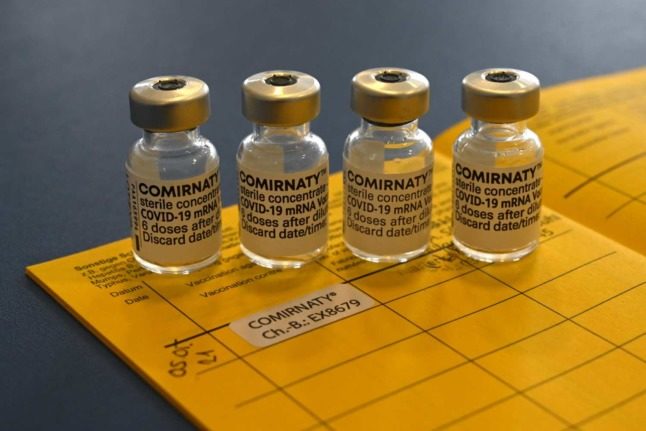 A vaccination certificate underneath vials of the Pfizer/Biontech coronavirus vaccine. Photo: CHRISTOF STACHE / AFP
Austria recommends Covid booster shot for children aged five and over
The commission also recommends three doses of the vaccine for people who have recovered from the coronavirus disease.
Published: 25 April 2022 15:43 CEST