For members
MAP: Which parts of Italy are now Covid-19 'white zones'?
As almost all Italian regions are declared low-risk coronavirus 'white' zones from Monday, here's a closer look at what that means for residents and visitors.
Published: 19 May 2021 13:08 CEST
Updated: 19 June 2021 11:02 CEST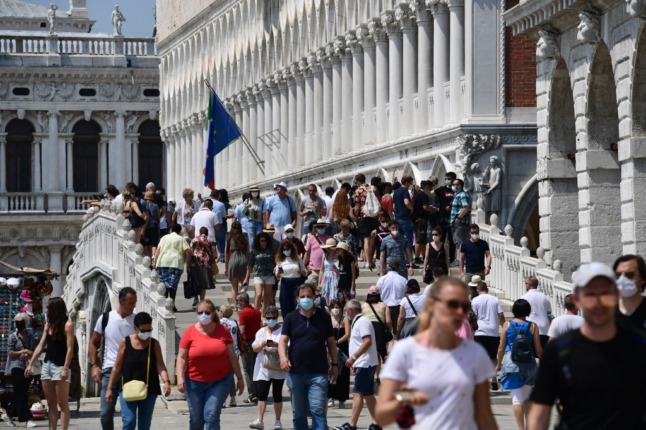 Tourists stroll across the Ponte della Paglia bridge by the Doge's palace in Venice. (Photo by MIGUEL MEDINA / AFP)
EXPLAINED: Has Italy still got any Covid rules in place?
Italy is blissfully free of Covid restrictions this summer - or is it? Here's what you need to know about the country's few remaining rules.
Published: 30 May 2023 13:20 CEST