For members
Jimmie Åkesson interview: 'If you don't want to be part of Sweden, then you cannot live here'
The so-called cordon sanitaire that long barred the anti-immigration Sweden Democrats from real political influence is now well and truly gone. The Local spoke to the party's leader Jimmie Åkesson about how he thinks he can now change Swedish politics and policies around migration.
Published: 13 May 2021 08:10 CEST
Updated: 14 May 2021 08:06 CEST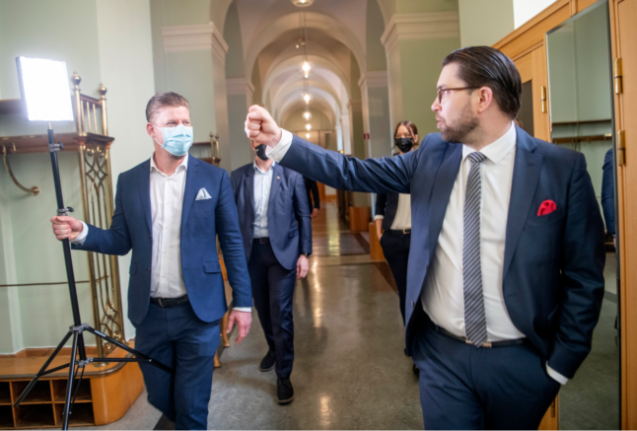 Sweden Democrat leader Jimmie Åkesson arriving at a press conference in the parliament in April. Photo: Sofia Ekström/SvD/TT
For members
Politics in Sweden: What are Jimmie Åkesson's plans for the future?
Sweden Democrat leader Jimmie Åkesson's absence from one of the main events in the political calendar has prompted pundits to wonder what his plans are after 18 years at the helm of the party.
Published: 23 May 2023 10:10 CEST