For members
Reader question: Which Covid vaccines will Italy accept for tourists this summer?
As Italy plans to welcome back tourists this summer, some worry their Covid-19 vaccination won't get them over the border.
Published: 12 May 2021 14:50 CEST
Updated: 14 May 2021 14:28 CEST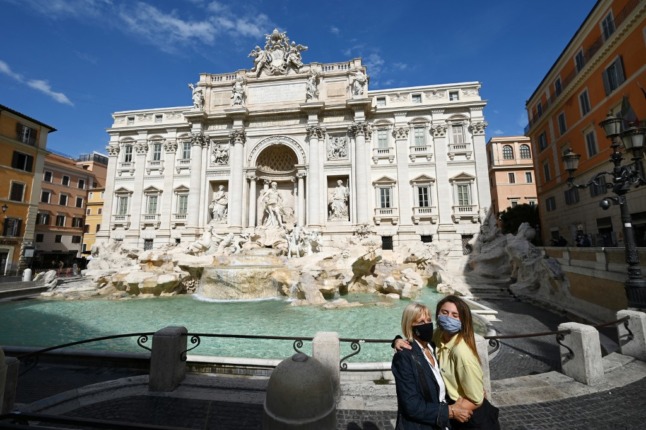 Visitors by the Trevi Fountain in Rome. Photo: Vincenzo Pinto/AFP
For members
Reader question: What are Italy's Covid quarantine rules for travellers?
Italy's quarantine rules have changed so many times over the past couple of years, it can be hard to keep track. Here's the latest information on when and how visitors need to self-isolate.
Published: 23 May 2022 13:44 CEST