For members
20 phrases to use for France's reopening of bars and cafés
Forgotten how to speak French, socialise or both during the weeks of lockdown measures, bar closures and curfews? Here are some handy phrases to use now that you can meet up with friends for a glass of wine (or three) at your local café.
Published: 12 May 2021 17:24 CEST
Updated: 19 May 2021 14:26 CEST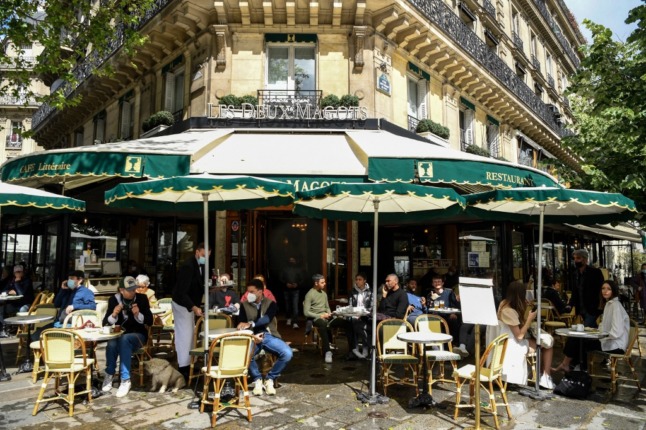 Ready to chat in France over coffee again? Photo: BERTRAND GUAY / AFP
For members
Where in France do you still need a face mask?
In France, masks will no longer be required on indoor transport as of Monday, May 16th. Here are rules and recommendations that are still in place:
Published: 16 May 2022 08:27 CEST