For members
From Moin to Tach: How to say 'hello' around Germany
There are many regional differences for the humble Hallo. Whether it's Juten Tach or Gruß Gott, here's how you can greet Germans all over the country.
Published: 7 May 2021 17:03 CEST
Updated: 18 October 2021 14:24 CEST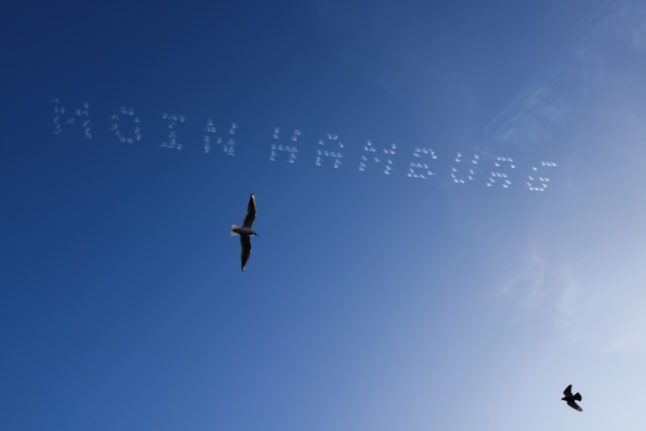 The popular Moin gretting spelled out in thesky above Hamburg in March 2021. Photo: picture alliance/dpa | Christian Charisius
For members
Denglisch: The English words that will make you sound German
Denglisch - a hybrid of Deutsch and English - can refer to the half-and-half way Germans and foreigners speak to each other. But Germans use plenty of English words amongst themselves - although they don't always mean the same thing.
Published: 18 May 2022 09:23 CEST
Updated: 21 May 2022 08:28 CEST