For members
MAP: Where in Italy are coronavirus cases falling fastest?
The number of new coronavirus cases being detected in Italy continues to decline overall, but the situation varies considerably across the country.
Published: 6 May 2021 18:34 CEST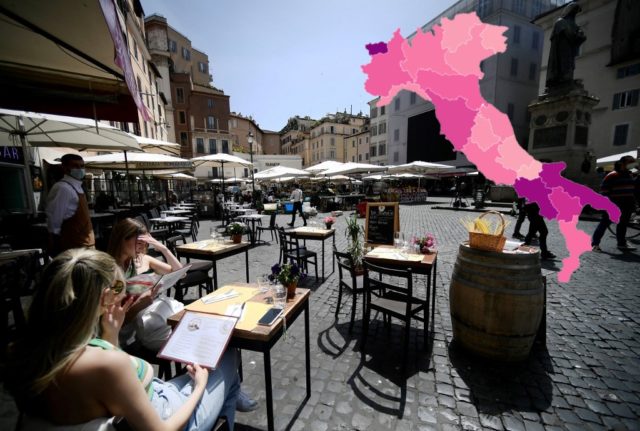 Restaurants are now open, for outdoor service only, in areas with lower case numbers. Photo: Filippo Monteforte/AFP/DataWrapper
For members
Pregnancy in Italy: What are the options for public or private healthcare?
If you're pregnant in Italy, you'll need to decide who you want looking after you for the next nine months. Here's a look at how public and private healthcare options compare.
Published: 28 March 2023 09:41 CEST