For members
UPDATE: What are the rules on travel to Italy right now?
If you're wondering what exactly the rules are when travelling from your country to Italy right now, here's an easy way to find out.
Published: 19 May 2021 16:16 CEST
Updated: 19 July 2021 13:23 CEST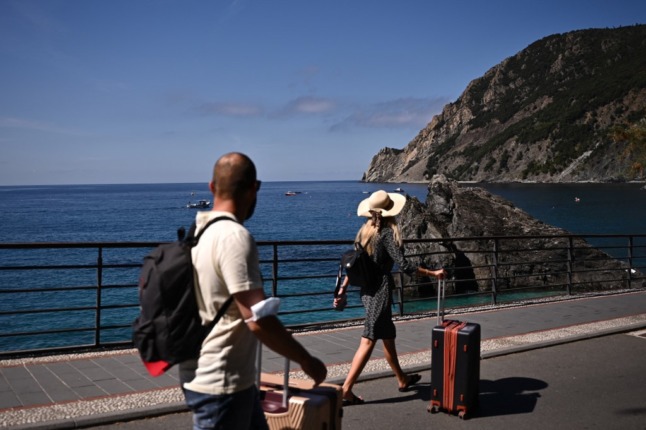 Photo: Marco Bertorello/AFP
Masks to remain mandatory on Italian flights after May 16th
It will still be obligatory for passengers to wear masks on flights to Italy until mid-June, despite the end of the EU-wide requirement on Monday, May 16th, the Italian government has confirmed.
Published: 13 May 2022 16:45 CEST
Updated: 16 May 2022 09:32 CEST