For members
UPDATE: When will Brits be allowed to travel to Switzerland again?
Citizens of the United Kingdom have been effectively restricted from entering Switzerland since December. With the UK leading the charge on vaccines, when will this change?
Published: 27 April 2021 14:26 CEST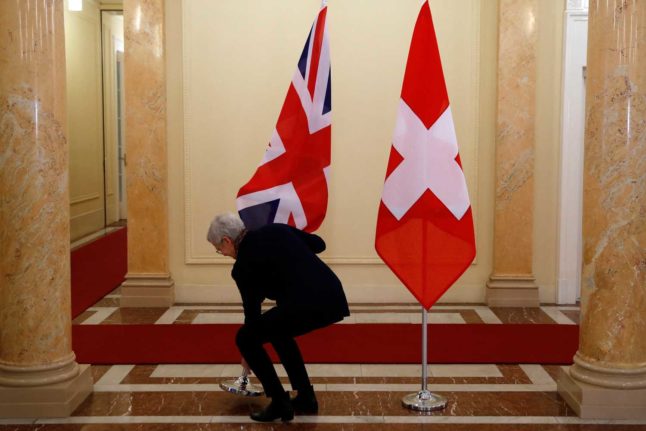 A Union Jack - the flag of the United Kingdom - next to a Swiss flag in Switzerland. Photo: STEFAN WERMUTH / AFP
Brexit: Brits in EU feel European and don't want to return home
The majority of Britons who live in the EU, Norway, Iceland or Switzerland and are protected under the Brexit agreement feel European and intend to remain in Europe permanently, but many have concerns about travel problems, a new survey reveals.
Published: 21 January 2023 14:05 CET