For members
READERS REVEAL: Five tricks for winning the apartment hunt in Sweden
The best tips always come from those who've been there, done that. The Local's readers share their top tactics for successfully finding, viewing and buying your first apartment in Sweden.
Published: 12 April 2021 16:21 CEST
Updated: 7 November 2021 09:22 CET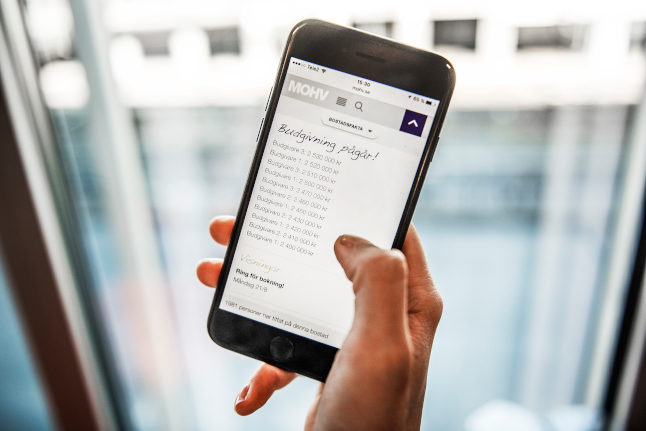 Have you ever bought an apartment via text message? In Sweden, that's the bidding process for you. Photo: Tomas Oneborg/SvD/TT
For members
Seven gorgeous Swedish holiday homes for less than a million kronor
Fancy owning a beautiful red wooden cottage in Sweden for the same price as a shed in London or New York? It's the best time in years for foreigners to buy property in the Nordic nation, thanks to the weak krona.
Published: 21 March 2023 11:22 CET
Updated: 26 March 2023 08:54 CEST