For members
ANALYSIS: Has the far-right become normalised in Sweden?
Does the Liberal Party's decision to open the door to working with the Sweden Democrats indicate a shift in Swedish politics ahead of the 2022 election? The Local speaks with two political analysts to find out what's going on.
Published: 6 April 2021 16:29 CEST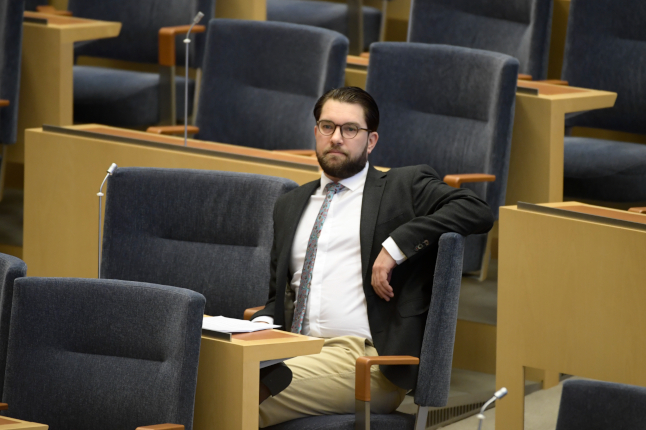 Sweden Democrat party leader Jimmie Åkesson. Photo: Carl-Olof Zimmerman/TT
Five of Sweden's political parties planned to evade party financing laws
Five of the eight political parties in the Swedish parliament discussed evading party financing laws with a businessman secretly working with journalists, a new investigation by broadcaster TV4 has found.
Published: 18 August 2022 14:11 CEST