For members
Ten things you will notice as a parent with a child at school in Austria
Get a giant sweet filled cone ready and set your alarm for an early start if you are getting ready to send your child to school in Austria.
Published: 30 March 2021 14:51 CEST
Updated: 4 September 2022 15:38 CEST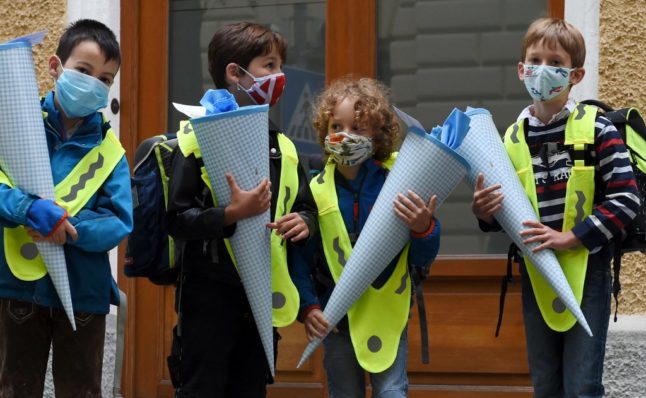 Young students of an elementary school. (Photo by Christof STACHE / AFP)
For members
What Covid-19 rules will be in place in Austrian schools?
After their long summer vacations, kids in Austria are almost ready to start their new school year. Will there be any Covid-19 restrictions?
Published: 24 August 2022 10:48 CEST