For members
Ten things you will notice as a parent with a child at school in Austria
Get a giant sweet filled cone ready and set your alarm for an early start if you are getting ready to send your child to school in Austria.
Published: 30 March 2021 14:51 CEST
Updated: 4 September 2022 15:38 CEST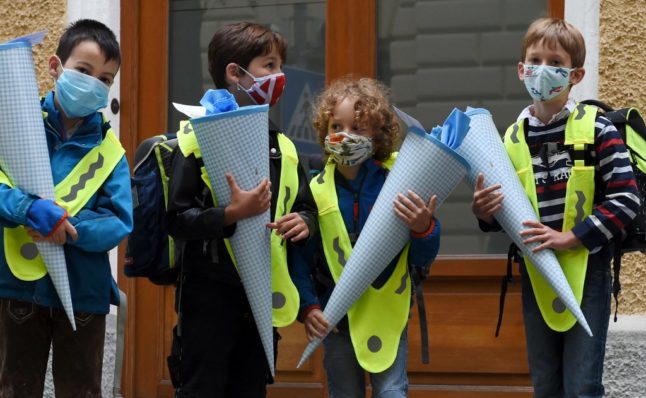 Young students of an elementary school. (Photo by Christof STACHE / AFP)
Is Austria failing to provide care for special needs children in schools?
Teacher's unions have warned the Austrian federal government of the extreme labour shortage and special needs education sector budget caps.
Published: 30 May 2023 17:04 CEST