For members
Are Germans really fleeing the cities for an idyllic life in the countryside?
With cultural life in the major cities mothballed for over a year, ever more Germans seem to be deciding that they'd prefer a quite life in the countryside. But where are they moving to and which cities have seen the biggest impact?
Published: 26 March 2021 16:50 CET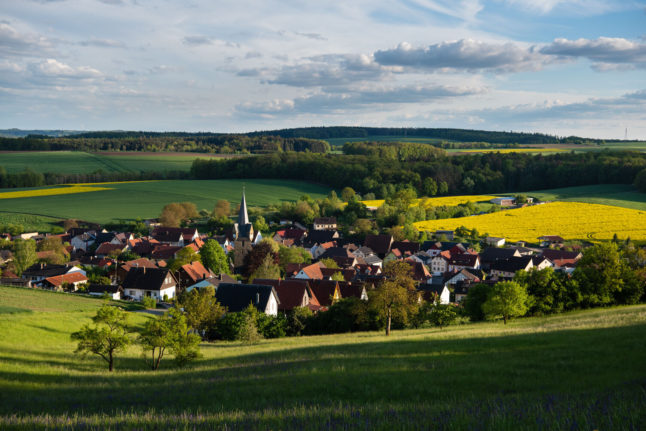 Döringstadt, a village in Bavaria. Photo: dpa | Nicolas Armer
'Housing is a human right': Rent activists step up pressure ahead of German elections
Housing campaigners from across Germany have banded together ahead of the September elections to demand an immediate rent freeze and affordable housing for all.
Published: 7 September 2021 17:38 CEST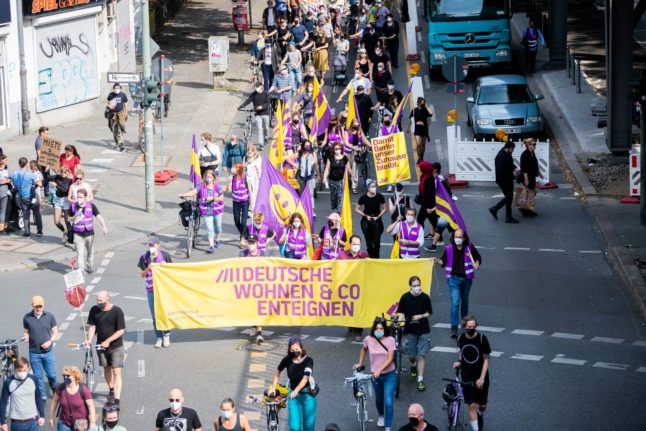 People protesting for Deutsche Wohnen & Co. enteignen at a demo in Berlin on August 21st. Photo: picture alliance/dpa | Christoph Soede