For members
OPINION: Please don't let 'mys' be the next Scandinavian lifestyle trend
Swedish 'mys' looks next in the chain of untranslatable word-based Scandinavian lifestyle trends. If only those writing about it knew that it very often means little more than binging on dreadful tacos and Netflix.
Published: 3 December 2020 10:45 CET
Updated: 24 April 2021 06:11 CEST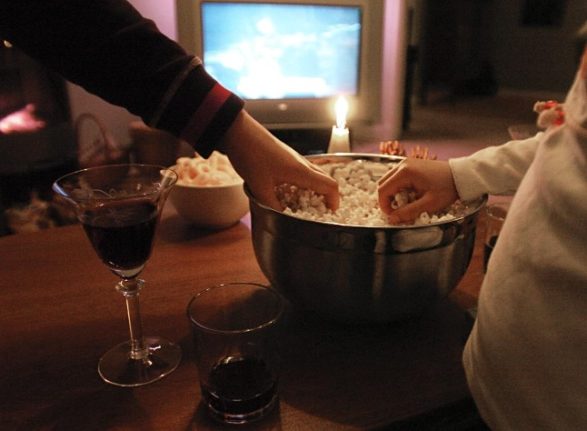 For many Swedes 'mys' means little more than guzzling crisps in front of the TV. Photo: Ingvar Karmhed/SvD/TT
Paywall free
Are these the 50 most 'Swedish' things in existence? (part two)
Quick-cook macaroni and ketchup, always knowing the week number, Queuing tickets, and soaking in every tiny ray of sun in spring: These are some of the objects, foods, and behaviours our readers (and other foreigners) consider the most Swedish in existence (part two in a series of two).
Published: 19 July 2022 12:20 CEST