For members
Giving up being British: What you should know about becoming German after December 31st
After the Brexit transition period ends, Britons will have to give up their British citizenship if they want to become German.
Published: 10 November 2020 10:16 CET
Updated: 22 November 2020 09:44 CET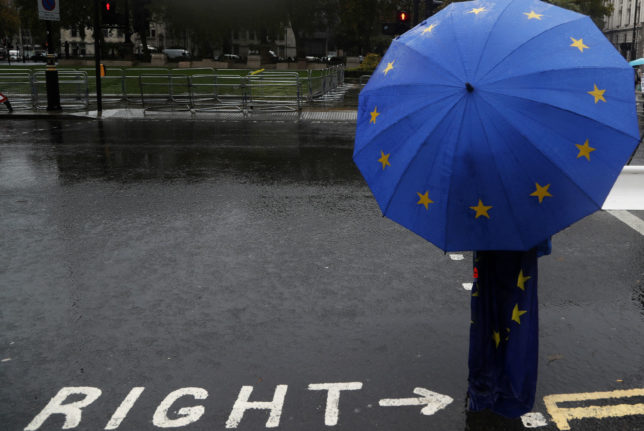 A pro-EU demonstrator in London on October 21st 2020. Things will change drastically for Britons after December 31st. Photo: DPA
For members
Reader question: How do you meet the requirements for a sambo visa?
In Sweden, a sambo is domestic partner – someone you're in a relationship with and live with, but to whom you aren't married. If you, as a non-EU citizen, are in a sambo relationship with a Swedish citizen, you can apply for a residence permit on the basis of that relationship. But meeting the requirements of that permit is not always straightforward.
Published: 20 July 2022 18:02 CEST