For members
Reader's view: Why is it so hard for Sweden to accept English in public life?
A reader of The Local shares her story of trying to enter the Swedish job market after completing her doctoral studies.
Published: 8 July 2020 18:00 CEST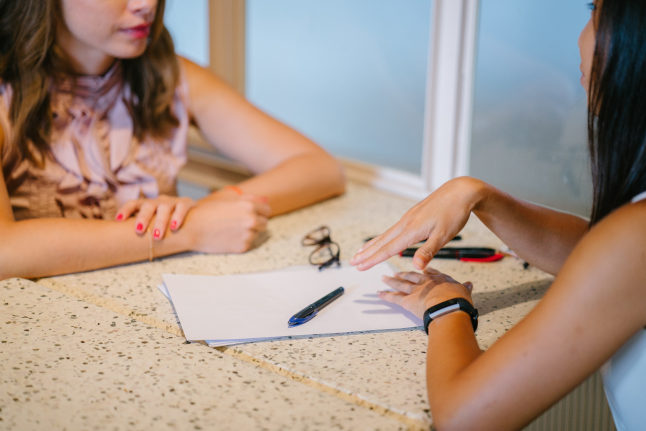 File photo of two women, not related to the article, having a conversation. Photo: mentatdgt/Pexels
INTERVIEW: 'It's a way to jokingly show that Sweden is very segregated'
Michael Lindgren, the comedian and producer behind the new Swedish TV quiz show Invandrare för Svenskar, or "Immigrants for Swedes', tells The Local how the seemingly superficial game show is actually very serious indeed.
Published: 7 September 2022 18:54 CEST