For members
How to stay out of trouble when renovating your Italian property
Buying and renovating a home is rarely a straightforward process, and here in Italy you could face some very unexpected problems - and even end up in trouble with the authorities.
Published: 20 January 2020 17:39 CET
Updated: 28 February 2021 10:38 CET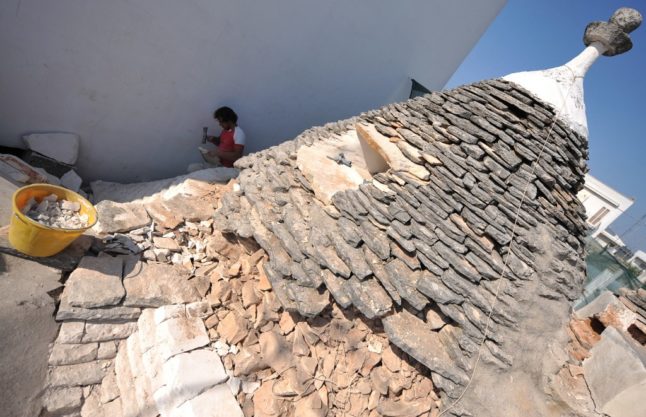 Think carefully before you decide to buy a quirky old Italian property to renovate. Photo: Christophe Simon/AFP
For members
'It's so frustrating': My 25-year Italian property renovation nightmare
When US-based Davide Fionda embarked on renovating his mother's Italian property, he couldn't have imagined the obstacles and the timescale in store.
Published: 15 June 2022 10:23 CEST
Updated: 18 June 2022 08:20 CEST