For members
What Spain's new leftist government has planned for the country
Spain's new coalition government between Prime Minister Pedro Sanchez's Socialist party and hard-left Podemos wants to raise taxes for the rich, roll back a reform of labour market laws, and raise salaries.
Published: 7 January 2020 23:38 CET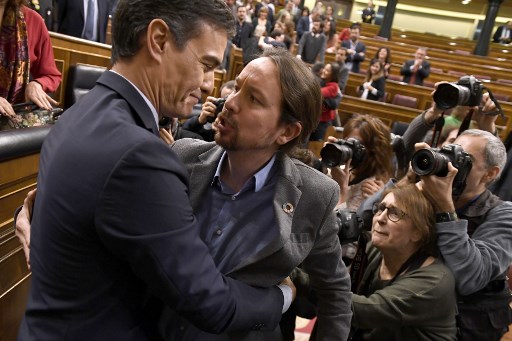 Pedro Sanchez, is congratulated by Spanish far-left Unidas Podemos coalition leader, Pablo Iglesias after the successful vote. Photo: AFP
German Greens' chancellor candidate Baerbock targeted by fake news
With Germany's Green party leading the polls ahead of September's general elections, the ecologists' would-be successor to Angela Merkel has become increasingly targeted by internet trolls and fake news in recent weeks.
Published: 29 April 2021 09:13 CEST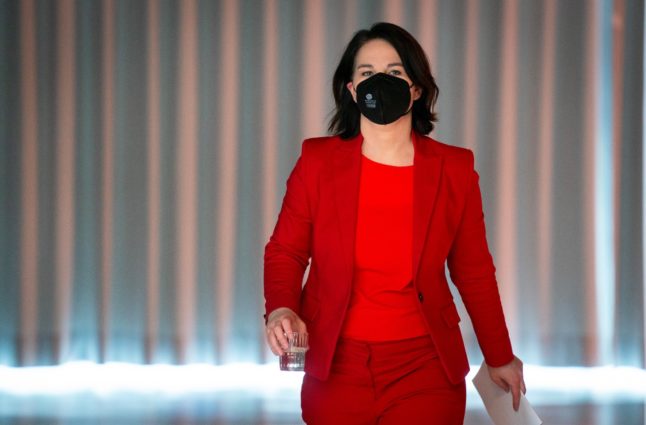 The Greens chancellor candidate Annalena Baerbock on April 26th. Photo: DPA