For members
Schwingen: Everything you need to know about Switzerland's 'national sport'
Schwingen, otherwise known in English as Swiss wrestling, is Switzerland's national sport. Here's what you need to know.
Published: 20 August 2019 10:19 CEST
Updated: 2 June 2022 15:56 CEST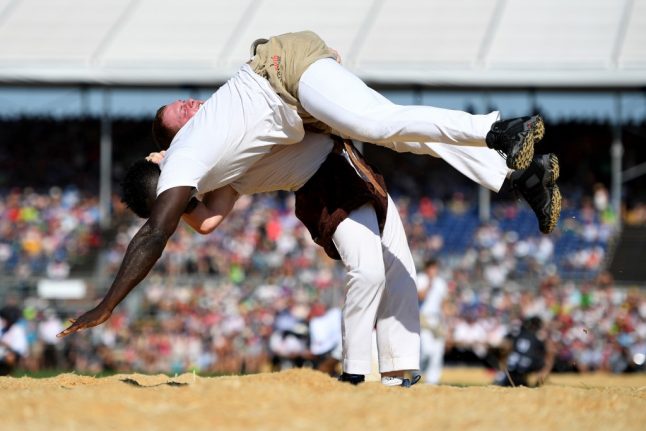 Schwingen, or Swiss wrestling is not just about brute force. Photo: AFP
For members
EXPLAINED: Which pets can't be kept alone in Switzerland?
One of Switzerland's most unique laws is a prohibition on keeping 'social' animals alone as pets. But which animals does this rule apply to?
Published: 2 June 2022 11:51 CEST