Presented by visit sweden and visit stockholm
The Stockholm restaurants where Sweden's top chefs eat
Sweden's top chefs have chosen their favourite Stockholm restaurants, from Michelin-starred culinary blow-outs to some of the best-kept secrets across the entire city. Here we present an exclusive sneak peek into the glory of the some of our best chefs' favourite and funkiest Stockholm food lairs.
Stockholm is a glorious confusion of thousands of eating places, encompassing every type of national or regional cuisine. If you're spending time in this open, progressive city you are confronted with a multitude of eating possibilities - the variety is truly head-spinning!

So, who better to guide you through the labyrinth of choices than some of Sweden's most renowned and creative chefs themselves?
A number of brilliant Swedish chefs, known for their innovative approaches to Scandinavian culinary tradition and commitment to working with carefully-selected and locally-sourced produce, have set aside their knives, whisks and competitive natures to create a new restaurant guide.
These restaurants are not intended to be a definitive guide to Stockholm's best restaurants but simply a selection of the places the chefs enjoy spending their free time. It's a rare insiders' guide to eating in Stockholm.
Click here for the full restaurant guide, and also for step-by-step audio guide for the visually impaired
Here we offer you a tantalising tasting menu of five of the 10 restaurants in the guide, chosen by chefs such as Tom Sjöstedt, famous for preparing the first-ever vegetarian dish for the Nobel Banquet, Rebecca and Sofia Olsson from Gothenburg's fantastic VRÅ and Frida Ronge of the glamorous Tak and UNN.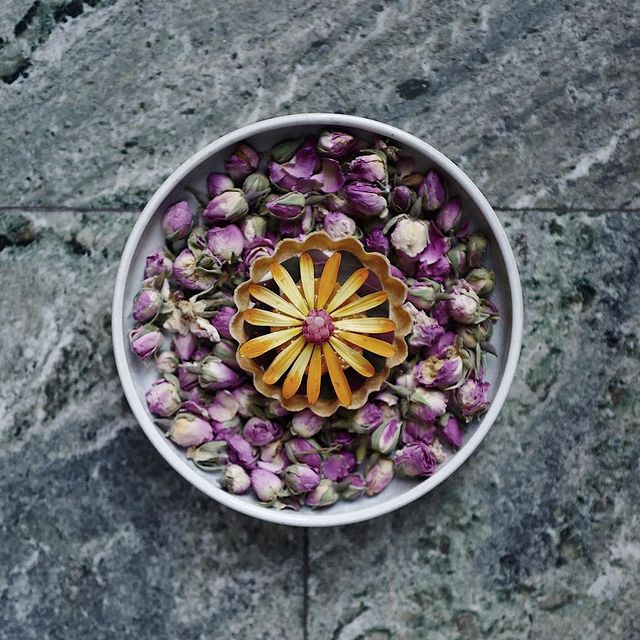 via Agrikultur on Instagram
This mini-restaurant may only have about two dozen drop-in seats, but this creates an intimate, dinner party atmosphere. Even better than the atmosphere is the food: an ever-changing menu of snacks and refined small plates from the chefs behind the superb eco-Nordic restaurant Agrikultur.
TRY: White asparagus atop soft scrambled eggs flavored with roasted hay
Kagges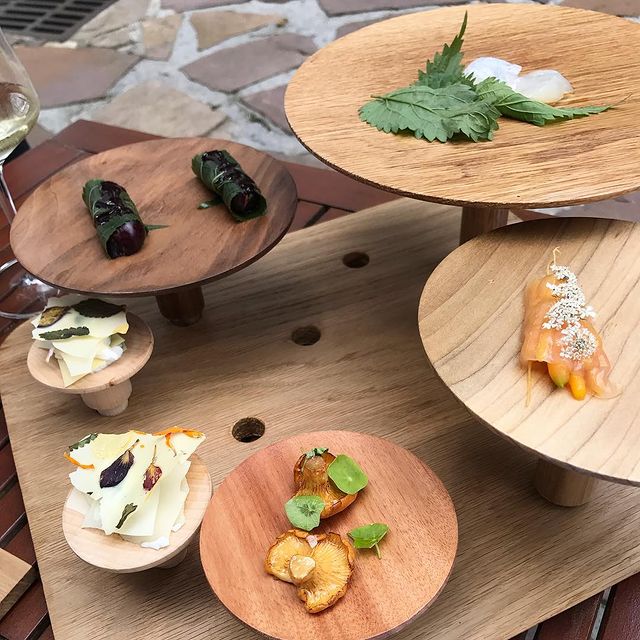 This Michelin-starred tavern-style restaurant feels like a neighbourhood bar or cafe. The slightly experimental food is presented in an understated, unpretentious manner.
TRY: Fried chanterelles on a bed of poached eggs, onions and peas
Bistro Sud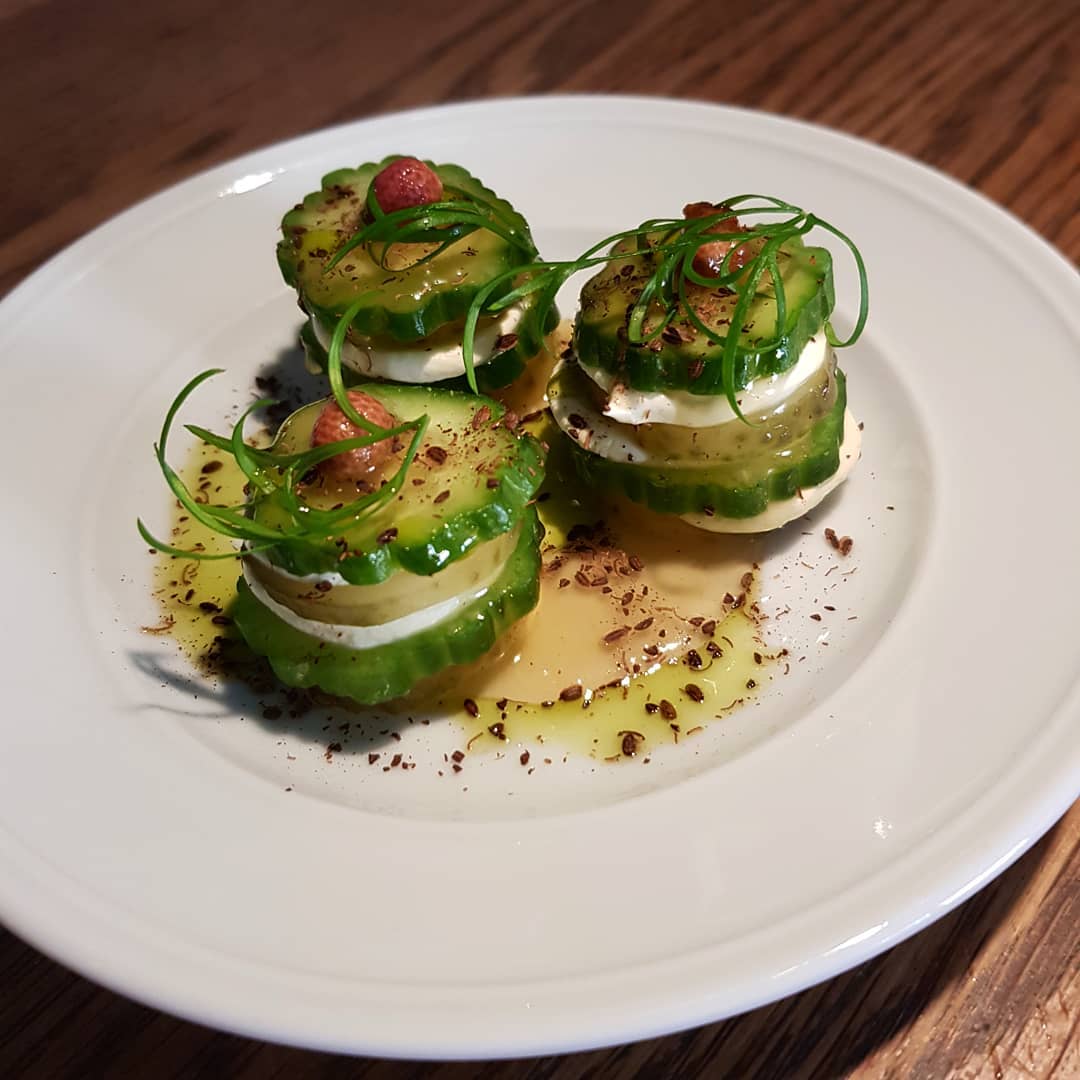 A bohemian neighbourhood eating place in the coolest area of Stockholm and one of Södermalm's best-known taverns, with actors and musicians among the guests. It's relaxed - it has a special table for dogs! - but they take their food seriously here.
TRY: Lobster with horseradish, clarified butter and grilled bread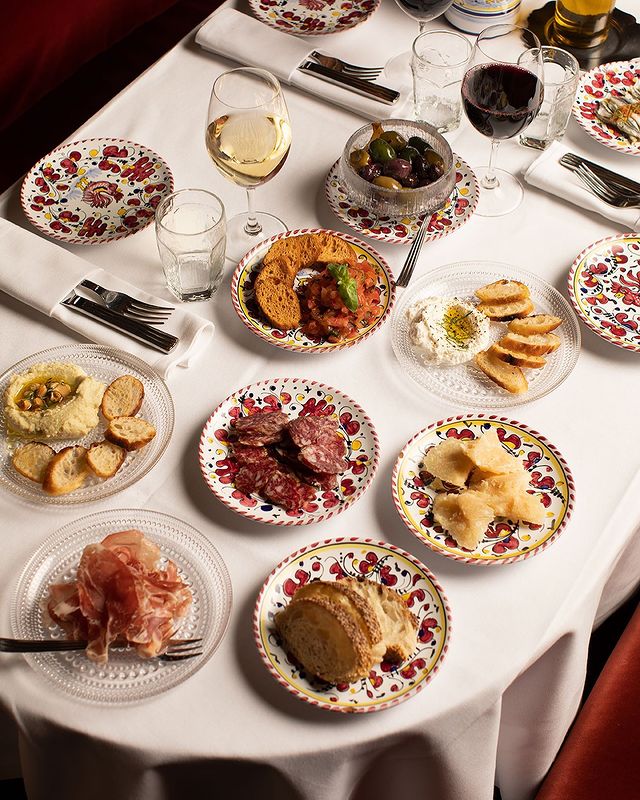 Looking for a dramatic eatery? Look no further than, L'Avventura which offers offers a decadent dining experience inside a former cinema. The cavernous space even has a pair of mature olive trees planted at its centre.
TRY: Deep fried truffle and mushroom risotto
Come to this low-key restaurant to try the best, and most adventurous, pizza in town and leave having discovered its secret weapon - a truly amazing and surprisingly affordable wine list.
TRY: Pizza Margherita.

Click here for the full restaurant guide, and also for step-by-step audio guide for the visually impaired

This article was produced by The Local Creative Studio and sponsored by Visit Sweden and Visit Stockholm.
This content was paid for by an advertiser and produced by The Local's Creative Studio.
See Also