For members
EXPLAINED: Why Germans get drunk on Ascension Day
In Germany, Christi Himmelfahrt is not just about honouring Jesus' ascent into heaven - it's also Father's Day, and sees a tripling of alcohol-related accidents. The Local explains why.
Published: 30 May 2019 04:05 CEST
Updated: 18 May 2023 09:24 CEST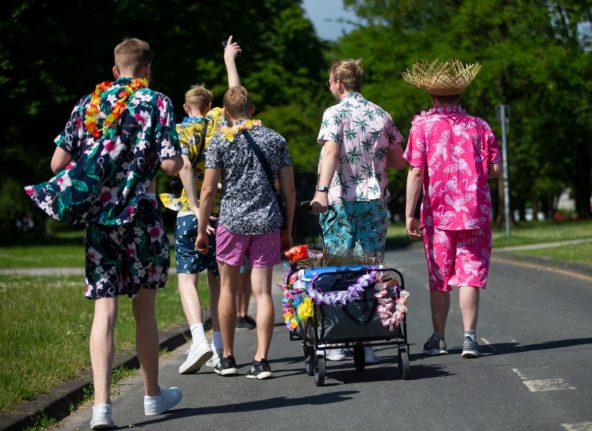 A group of men in floral outfits take a cart full of beers around Cologne. Photo: picture alliance/dpa | Thomas Banneyer
For members
5 ways living in Germany changes you as a person
Getting used to the German way of life can be challenging. But, once you've been here for long enough, you'll not only find yourself adapting, but changing too. Here are five ways life in the country changes you.
Published: 15 May 2023 10:16 CEST
Updated: 15 May 2023 13:57 CEST