Italy's borrowing costs fall below 3 percent
Italy's long-term borrowing costs fell on Tuesday below the three percent level for the first time since the creation of the euro amid a resurgence in investor confidence in the eurozone.
Published: 6 May 2014 15:30 CEST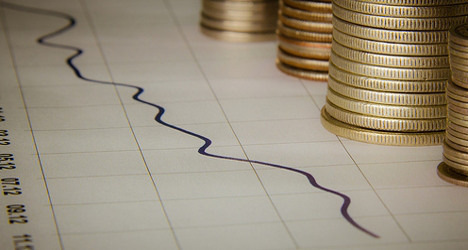 Italian 10-year bond rate falls below 3% for first time. Photo: Kentee Gardin/Flickr
For members
IN MAPS: A brief introduction to Italy's many local 'dialects'
Are the Italians around you speaking a completely different language? Why are local dialects often so far removed from modern Italian? Here's what you need to know.
Published: 1 September 2020 12:52 CEST
Updated: 22 December 2020 09:03 CET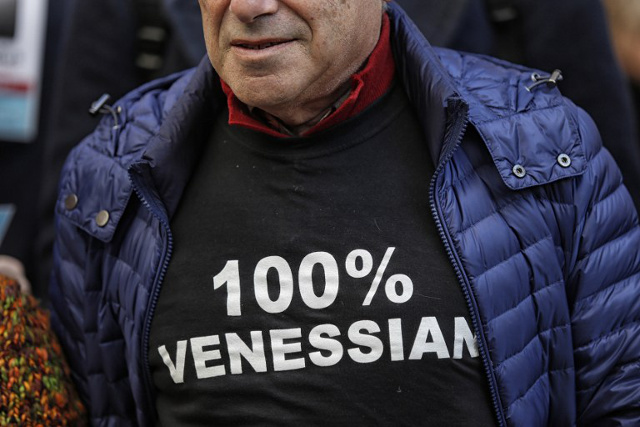 A man wearing a t-shirt reading ''100% Venetian''. Photo: Marco Bertorello/AFP
It's the problem italian language learners have faced for as long as anyone can remember. You've diligently studied your Italian grammar, and carefully practiced your phrases ahead of your first visit to Italy, only to realise upon arrival that the Italians around you seem to be speaking a different language entirely.
READ ALSO: Ten of the most common Italian language mistakes you should avoid
Italy's dialects are far more than just heavily-accented Italian. They seem like totally different languages because, in fact, that's exactly what they are.
It's not quite correct to call them "dialects", which are actually variants on a standard language. These are different languages which evolved separately from Latin – or, in some cases, other languages.
And even when they switch to Italian, speakers of these dialects or languages often speak with a heavy accent, much to the dismay of anyone still getting to grips with with basic Italian. Even in a big city like Florence or Rome, Italian spoken in a thick local accent can be hard to decipher – even for native Italian speakers from other areas.
As the map below shows, every region and often province has its own local language. Some have more than one, and each town may also have a variation.
Many of these are part of language "families" and some are more closely related to Italian, or to Latin, than others.
The map below classifies them further and also shows how languages in different regions are connected.
Map: Antonio Ciccolella/Wikimedia Commons
This might look complicated, but anyone who lives in a small italian town will no doubt still be thinking that a more detailed map is needed, as there are actually many more, smaller variations within these categories.
Do people in Italy really still speak all of these dialects?
The language we call Standard Italian derives from 13th-century Florentine. Until then, there had been no written rules, and the languages of what is now Italy had mainly evolved by being spoken.
When Italy was unified in 1861, only 2.5 percent of the population could actually speak the Italian language. All spoke their regional languages. Now, that figure is in the high 90s, though around five percent still speak only or predominantly in their regional language.
While you might imagine that these dialects or languages are mainly used by older people and are slowly dying out, that's not usually the case. 
While they'll also speak standard Italian, you'll find young Italians proudly speaking their local lingo everywhere from central Naples to the valleys of South Tyrol.
Some are far more widely used than others. In fact the most widely spoken is Neapolitan, with over five million speakers today.
The least widely-used is Croato. This dialect is used by an ethnic minority from a region corresponding to present-day Croatia and is spoken in the southern region of Molise. Today it only around 1,000 speakers.
In the southernmost parts of Italy, such as Salento and Calabria,
Griko dialects
are thought to derive from ancient Greek.
Meanwhile,
Sardinian
is classified as an "endangered" language by Unesco,  Like Italian, Sardinian has roots in Latin – in fact, some linguists argue that, of all the modern Romance languages, Sardinian is the closest to Latin – but it also displays much older influences. Today, particularly younger people on the island speak a mix of both languages, a sort of "Sarditalian".
For more details, here are our guides to getting started with some of Italy's regional languages:
Do you speak one of Italy's regional languages? Are you trying to learn one? We'd love to hear from you. Get in touch by emailing [email protected].