Buying a chalet in many of Switzerland's most famous resorts is banned for most non-residents of Switzerland – and lots of other areas have strict limits on foreign purchasers. But if you live in Switzerland on a B or C permit then you have a unique opportunity to buy a ski chalet which would not usually be authorised for sale to a foreigner.
You could buy in a resort such as Verbier, Saas Fee and Zermatt which are virtually closed to non-residents and as a Swiss resident you would have a wider choice of property in Wengen, where only 50 percent of new properties are authorised for sale to foreigners.
Where should I buy?
Investors in Property has specialised in selling ski chalets and apartments in Switzerland for over 25 years. If you are looking for value for money and a large ski area then Managing Director Simon Malster recommends the resorts which link into the Verbier ski area such as Nendaz, Veysonnaz, and Les Collons. Less than two hours from Geneva and a little more from Zurich access is very easy and these snow-sure resorts are very reasonably priced considering they are in the largest ski area in Switzerland.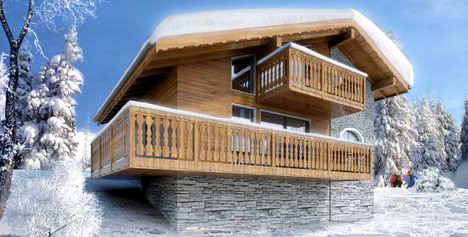 Investors in Property are selling new three bedroom chalets in the Pieds des Pistes in Les Collons just 150m from the chairlift for 675,000 francs and in Les Hauts de Pracondu on the ski slopes above the resort of Nendaz for 870,000 francs.
So what should you look for when buying a ski apartment?
"Clients always want three things" says Malster. "Their priority is to be ski in, ski out (or near the ski lift), walking distance to shops and restaurants, and third to have a good view. It is difficult and often expensive to have all three but when we get a development which has all three we know it will be a good seller."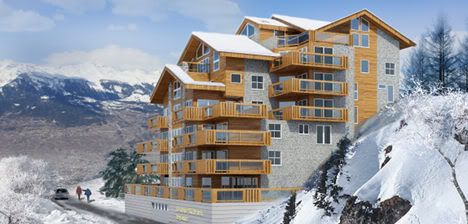 Chalet Ski Heaven is on the main street of Veysonnaz and within easy walking distance of the ski lift. Just fourteen apartments will share a deluxe spa with sauna and a Jacuzzi. Construction will start in autumn with completion for December 2012. Prices range from about 550,000 francs for a two-bedroom apartment to 1.4m francs for a four bedroom penthouse. The convenient location has already proved to be popular, with four apartments sold off-plan to Swiss buyers.
Investors in Property also have deluxe five bedroom luxury ski in, ski out chalets on the slopes above Veysonnaz and in Les Collons priced from around 2m francs.
Swiss residents buying in Canton Valais have a great advantage as they can buy immediately, whereas non-residents may have to wait for up to a year to be allocated a foreigner purchase permit. The purchase costs and on-going taxes and maintenance charges in Canton Valais are one of the cheapest in Switzerland.
Which resorts are convenient for weekend and summer use?
Villars is so easily accessible that it has become one of the most popular choices for a second home for those living in Geneva. It is a wonderful all year round resort and Investors in Property have a huge range of property available starting at around 300,000 francs for a one bedroom apartment to several million for a luxury chalet.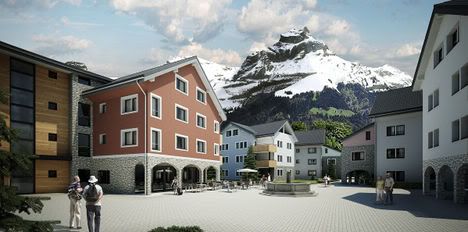 Engelberg is a good choice for those living in Zurich or Zug as it has a very long season with glacier skiing and a golf course for summer.
The Titlis Resort is a new development of 100 apartments just 200m from the lift and a short stroll to the centre. Foreigners are required to make their apartments available to rent but Swiss residents may buy as second homes without any rental obligation. This gives B and C permit holders the possibility to use the apartment whenever they wish but they may also take advantage of a full management and rental service if they wish. The Titlis Resort will have a magnificent wellness spa and there is a good range of spacious apartments from one to three bedrooms.
Is it a good time to buy?
"Swiss banks will lend up to 70% of the purchase price and with interest rates at their lowest level for decades now is definitely a good time" says Malster. If you want to rent your apartment or chalet out when you are not using it then it will easily cover the outgoings.
For further information contact:
Simon Malster
Tel +44 208 9055511